About our Alarm Monitoring: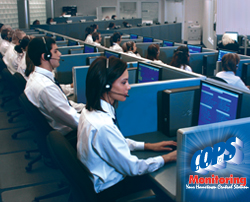 With recognition from SDM and CE Pro as a top security and installation company, you can rest assured that JM Resources can provide the experience, peace of mind, and the secure feeling that your home, small business, or commercial enterprise deserves.
The 24/7/365 monitoring of systems is complex, demanding, and requires a specialized area of expertise. In order for JM Resources to remain focused on providing expert service of your alarm system, we have partnered with COPS Monitoring, the industry's leading monitoring provider.
COPS Monitoring is a UL Listed, FM Approved, IQ Certified monitoring company central station that has been providing alarm monitoring services since 1978. Today, they render these services to about 1 million accounts nationwide. COPS operates six separate central station facilities, which are located in Williamstown, NJ (UL File #S5087-1), Scottsdale, AZ (S5087-2), Boca Raton, FL (S5087-3), Nashville, TN (S5087-4), Hunt Valley, MD (S5087-5), and Lewisville, TX (S5087-6).
Consistency is a mainstay at COPS Monitoring, they routinely have a priority alarm response times under 20 seconds, and their reputation for a high level of professionalism is well established in the industry.